At Turk Hostel Company, we strive to be the best in the field of providing university housing for foreign students in Turkey. There are many great options that we offer you all over Turkey.
Your trust in us is our source of energy
At Turk Hostel, we offer our services with love and credibility, high quality of service in a short time, and we are very pleased to provide our services to students.
Quality
At Turk Hostel, we offer high quality to our valued customers in a short time that is unparalleled in Turkey,
Teamwork
We work in Turk Hostel in the spirit of one team to provide the best service without discrimination or discrimination.
Respect
One of our most important principles is respect, respect for the customer, respect for partners, respect for time and promise.
Integrity
We deal in Turk Hostel with absolute integrity with our partners and customers and guarantee the rights of everyone with us.
Responsibility
We take responsibility for our work towards any client or partner of ours, we strive to provide the best with full responsibility.
Innovative
We address the creative goodness in presenting our work and we seek to have a magical touch that touches every client or partner of ours.
Rama Aowise
Logistics Officer
Rama Aowise
Logistics Officer
Grateful to work in Turk Hostel along with our common services with partners and real clients
Yazzan Al-Sayed
Public Relations Officer
Yazzan Al-Sayed
Public Relations Officer
I am pleased that agents and partners communicate with us in order to find real job opportunities and sign joint agreements that serve the interests of all
Lynn Marachli
Sales Department Responsible
Lynn Marachli
Sales Department Responsible
Ready to respond to male and female students looking for university housing in Turkey, private housing or an independent house
Ahmed Al-Masri
Sales Department Manager
Ahmed Al-Masri
Sales Department Manager
We are ready to receive all students' questions related to university housing in Turkey and what are the pros and cons of university housing and private housing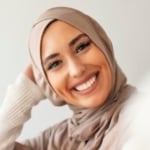 I could not manage to find the right university residence Istanbul, I thank the Turk Hostel team who helped me
by Fatima Jarrad
Student at Gelişim University
Thank you to Turk Hostel Company , which secured university housing for me and helped me in this difficult stage
by Ali Ramah
Student at Istinye University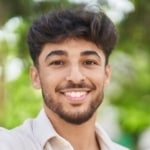 The company's services were great from receiving me at the airport to delivering me to university housing
by Khaled Ibrahim
Student at Aydin University