Istanbul Aydin University Housing
Beşyol İnönü Cd. No:38 34295 Küçükçekmece/İstanbul Turkey
Featured
Aydin University
Beşyol İnönü Cd. No:38 34295 Küçükçekmece/İstanbul Turkey
Overview
Property ID: HZ46
External Housing, University Housing
Property Type
Description
Providing Istanbul Aydin University housing at the beginning of the undergraduate stage in Turkey is a priority for the student, as the student is trying hard to form new relationships to search for opportunities that may be shared between him and other students in order to obtain university housing at Istanbul Aydin University, the search for housing A suitable university is very difficult, because there are a number of student housing that do not enjoy good services. The Istanbul Aydin University housing is one of the distinctive housing that provides the student with all the necessary supplies that help the student start a new academic year and he is optimistic and happy. Student housing at Istanbul Aydin University is characterized by many Features such as protection, cleaning and sterilization devices.
Where Is Istanbul Aydin University Housing Located ?
The Istanbul Aydin University Housing is located near from University in the Kucukcekmece area near the center of Istanbul. Istanbul aydin is close to Ataturk Airport, and close to all other means of transportation. The location of the University is in the European section of Istanbul, within an area called Florya.
Advantages Of Istanbul Aydin University Housing:
The student housing of Istanbul Aydin University is an important location, as it provides many ways to facilitate the student's life, make him comfortable, and able to meet all his needs with ease and simplicity. The strategic location of student housing at Istanbul Aydin University is very distinctive because it is surrounded by many shops , hospitals, service points, restaurants, gardens, and everything the student needs around it, and this makes the university housing of Istanbul Aydin University attractive to students coming from outside Turkey, because they are trying to obtain a comfortable housing psychologically and physically for them, and the fact that Aydin University housing constitutes A distinguished strategic location, foreign students flock to it to get a room in it, because it allows them to have a pleasant and easy social life, and also to obtain a high concentration of study.
Turk Hostel Company helps to make the student's choice the most appropriate and best for him, in terms of costs, comfort and everything the student needs inside the housing. The rooms are characterized by the fact that they are equipped with many and varied services, and this is what Turk Hostel can help you with. The student is in these details that are a burden on the student during his studies, so choosing to leave the hostel is always the best, and there is no doubt that it is always good for the students.
The services provided in Istanbul Aydin University residence are many and different, the most important of which are:
– The Istanbul Aydin University residence contains large restaurants that contain a variety of foods. The student can eat his food inside the restaurants or order it to his room.
– The rooms of Aydin University accommodation are large, spacious, tidy and clean, and contain all the furniture needed by the student, such as beds, tables, clothes storage, and others.
-The internet is fast and uninterrupted in the Istanbul Aydin University accommodation , which helps students during their studies and makes it easier for them to transfer information.
– Istanbul Aydin University accommodation includes halls with screens, which allow the student to have an enjoyable time after a stressful study.
Istanbul Aydin University Housing Prices :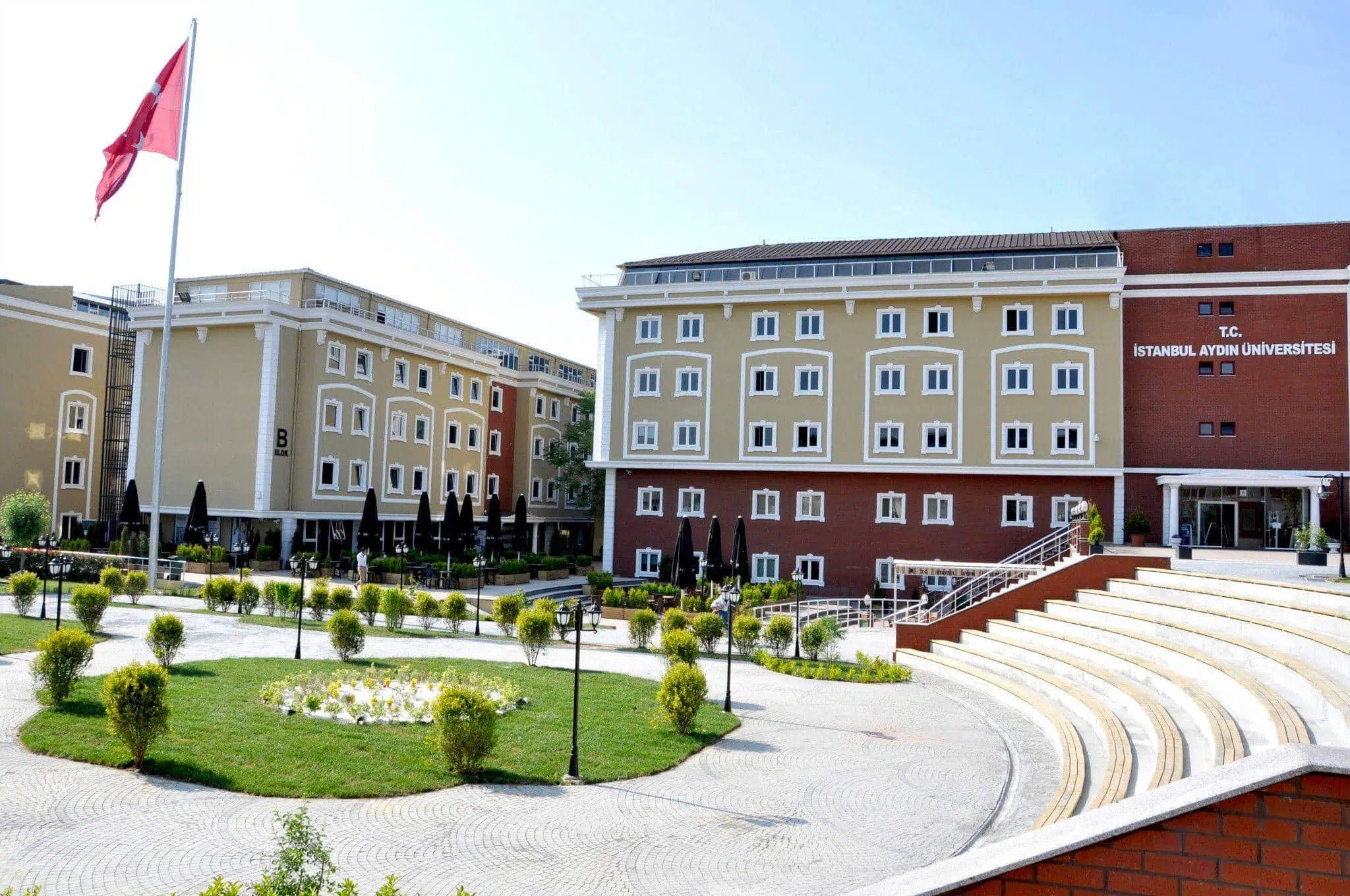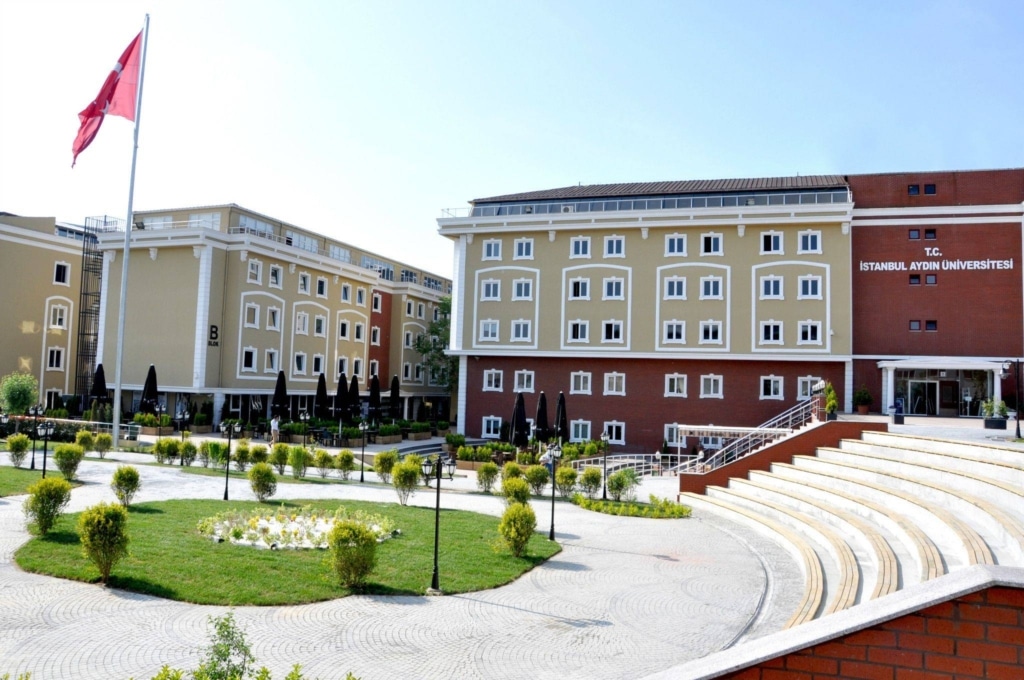 All the student housing that Turk Hostel provides to students is characterized by costs that suit all students from different regions, whether they are Turkish or foreigners from around the world, as they take into account the different students, the diversity of their tastes, desires, and financial capabilities.
And because Aydin University housing is a huge residence with many rooms, large and spacious, this makes the prices vary from one room to another.
How does Turk Hostel Company help male and female students to find suitable accommodation?
Male and female students applying for university housing face some difficulties in finding the right place for them that meets their needs, and serves as a home for them, so Turk Hostel works to be present in meeting this service and to secure university housing for male and female students inside Istanbul Aydin University. The residence of Istanbul Aydin University includes Student housing for female students, which provides them with special services that suit them, especially in the case of male and female students applying to find university housing from outside Turkey. Being inside a completely new place makes it a little difficult for them, the difficulty lies in adapting, and getting used to the new life within a group of New people, and a person's habits change due to the changing environment around him, so Turk Hostel saved a lot of trouble for them and provided a private university housing for them inside Eden University and outside Istanbul Aydin University for students in partnership with other housing equipped with air conditioning, heating and various facilities in addition to high privacy Which is granted to male and female students by choosing a housing partner, and the security of the university housing for male and female students in the university housing at the University of Aydin is clean, tidy and comfortable, with clean beds, storage and study offices, And food and beverage services provided for male and female students' housing.

Turk Hostel is working to make the university housing for students at Aydin University filled with intimacy and love among students, so that foreign students can adapt in Turkey by sharing housing with Turkish students, which makes them more cooperative and makes them feel comfortable and reassured, and thus Turk Hostel It has achieved a high social culture and increased the interdependence between Turkey and other countries through the built interdependence between individuals.
For more information and details about university housing at Istanbul Eden University, whether for female housing or housing for male students, you can contact Turk Hostel, which will help you provide your various and different housing needs that suit you to be able to continue your studies safely and comfortably, through The information provided in the link below:
WhatsApp : https://wa.me/message/K4JILOO3AFUHA1
Address

80th St Middle Village, NY 11379

City

İstanbul

State/county

Istanbul

Zip/Postal Code

11379

Country

Turkey