We provide for students the Altinbas University female housing equipped for those wishing to study at altinbas University. The housing contains all the necessary needs for housing and accommodation during the academic year. Female students come to this university after they are accepted, and the first thing students think about after admission is securing accommodation that suits them during the study period. Turk Hostel works by securing university housing for all Turkish and foreign female students who want to settle near Altinbaş University. This housing contains all the elements that female students need, including beds, offices, and the necessary sanitary facilities.
Altinbas University Female Housing Located
The residence of the female students of Altınbaş University is located near the university in the city of Istanbul, and it is near the university campus, so the female students walk to the university, and they do not need transportation to go. Altınbaş University provides its Turkish and foreign students with a distinctive accommodation, which contains all the services that each student needs, The university is one of the most prestigious universities in Turkey, and it is a destination for many international students wishing to study in Turkey.
Altinbas University Female Housing Fees
Altinbas University provides good housing for its students, which is a model and an example to be followed among other student residences, in that it includes all services and at reasonable prices for them. It has its own price. Turk Hostel helps female students to obtain affordable and good housing that matches the capabilities of each female student individually, and works to guide female students towards appropriate housing. The housing fees for female students at Altinbaş University are according to the available services as follows:
– Room fees for One Student: (click here)
– Room fees for Two Students: (click here)
– Room fees for Three Students: (click here)
– Room fees for Four Students: (click here)
– Room fees for Five Students: (click here)
Features of housing for female students at Altinbas University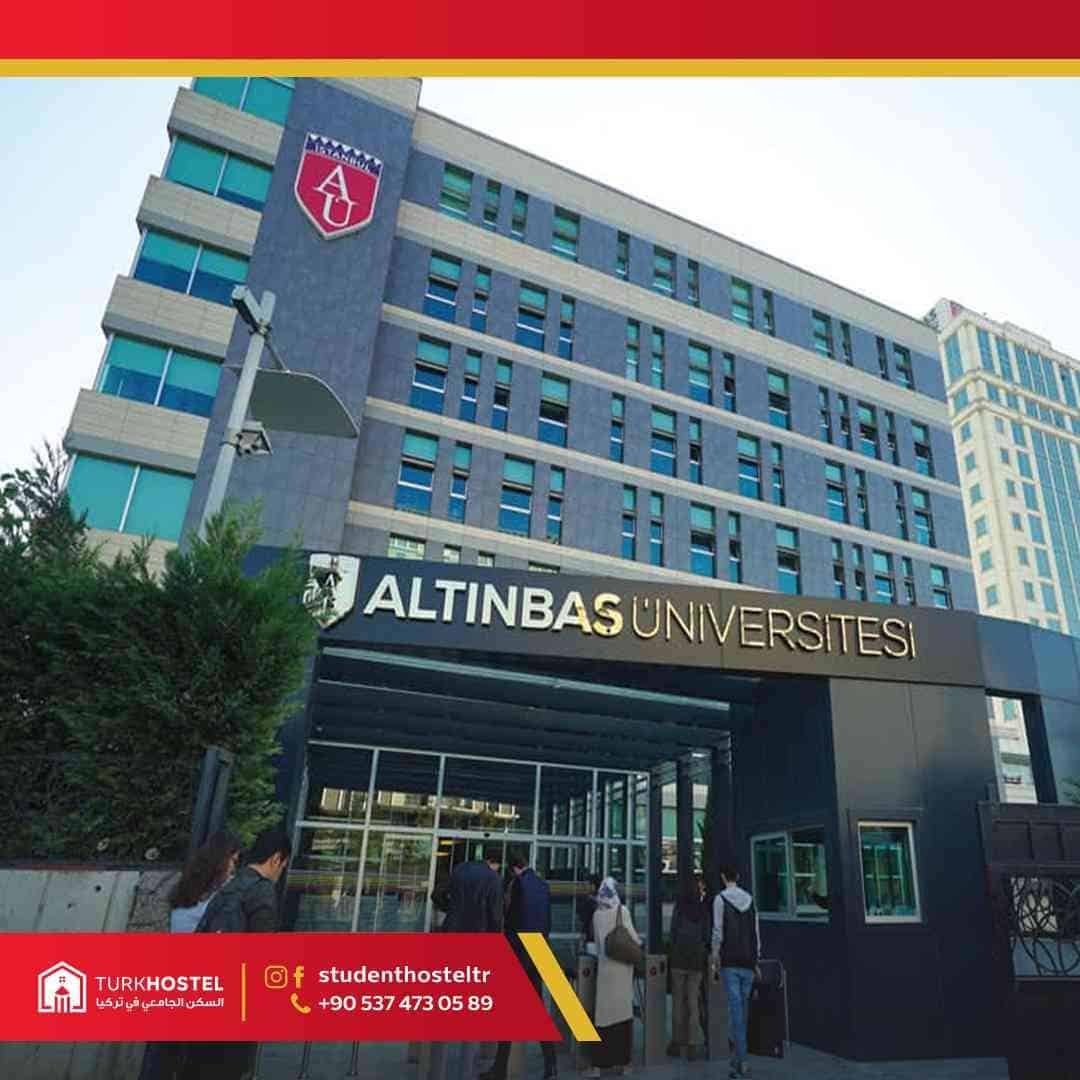 – The residence of the female students of Altibas University is distinguished by its distinctive and large capacity.
– It is located inside the university campus, which facilitates the arrival of female students to their university.
– It has a heating system in the winter, and an air conditioner during the summer.
– The housing environment is generally comfortable and quiet, providing an atmosphere for study and study.
– Rooms and housing are cleaned periodically, ensuring permanent cleanliness.
– High-speed internet is available for all students inside the dormitory.
– Each residence includes several types of rooms with different capacities and prices.
– There is a health center that provides medical services and urgent emergency interventions.
– The rooms are equipped with all the furniture that the students need during their stay in them, including a bed, a desk, a wardrobe, a refrigerator, and a bathroom.
– The student can choose her roommate, which strengthens relations between students of different nationalities, and contributes to the exchange of cultures and support of social life among them.
– The dormitories are monitored by a security system that ensures the security and stability of the students in the dormitory.
Altinbas University Girl Housing
Turk Hostel helps students from different countries, and guides them to the appropriate housing for the university in which the student has been accepted, and seeks that the housing it has chosen for the student is a safe haven for him, in which he aspires to settle throughout the academic year in peace and safety.
How does Turk Hostel help female students find suitable housing for them?
Turk Hostel has worked to help female students of all nationalities during the past period, and it still aspires to be the first hand that extends to female students and assists them when they come from their home countries, expatriates from their families to their new university, and we are working hard to select accommodation with good rooms for female students according to their choices and tastes.
For more information about university housing at Altinbas University, you can contact Turk Hostel, which will be waiting for you to meet all your needs, and is ready to answer all your inquiries.
Whatsapp:https://wa.me/message/K4JILOO3AFUHA1