Female students accept to enroll in Nisantasi University Female Housing after obtaining admission to Nişantasi University. The search for university housing is difficult for female students, especially those who have come new from their homelands and do not have sufficient knowledge and knowledge in order to manage housing matters. Therefore, I was keen to leave Hostel to provide assistance and stand by the female students during their search for housing at Nisantasi University. The Nisantasi University Girls Housing is distinguished and upscale, which provides its students with all the elements of a good life, which guarantees them to live in stability during the academic year, in addition to the advancement of the university In her dealings with female students, her residence is also the same, as it prioritizes the comfort of female students, so that they study and study in a quiet study atmosphere.
Nisantasi University Female Housing Located
Nisantasi University is one of the most prestigious Turkish universities, which annually accepts many students to enroll in it, and after the students obtain a university seat in it, they look for university accommodation for them in it. The Nisantasi University Female Housing located in the European section of the city of Istanbul, specifically in the Maslak area, and it is Housing within its campus, and this is a good point for female students, because the presence of housing within the university campus makes it comfortable for students to move and go to their university. There are also two campuses affiliated to Nisantasi University: Maslak Campus, Osman Bey Campus.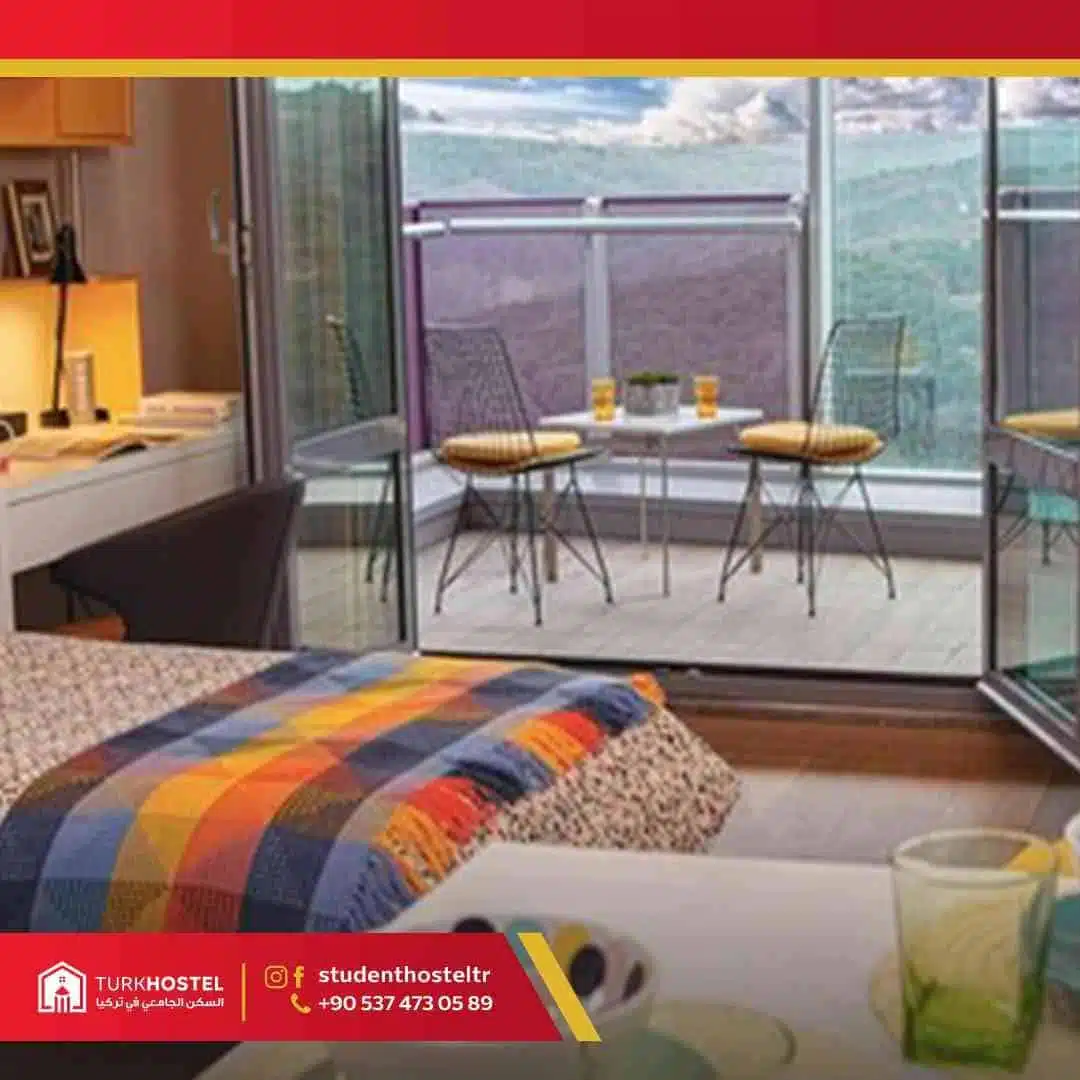 Nisantasi University Female Housing Fees
The Nisantasi University Female Housing Fees are average, taking into account all the conditions of female students from all over the world. The housing fees for female students of Nisantasi University vary according to the size of the rooms, the number of people residing in them, and according to the services provided to them. The university housing of Nişantasi University includes features A variety of services that meet the students' needs, including furniture, storage, and tables. Some rooms are for one person, and some are for two people, and there are rooms for three or more people. Accordingly, the fees also vary. Turk Hostel works to help the students, by securing accommodation for them at Nişantasi University. Reduced fees suit them, and take into account the diversity of students and their different requirements. Therefore, the housing fees for Nisantasi University students are according to their differences and diversity as follows:
– Room fees for One Student: (click here)
– Room fees for Two Students: (click here)
– Room fees for Three Students: (click here)
– Room fees for Four Students: (click here)
– Room fees for Five Students: (click here)
Features of Nisantasi University Female Housing
Turk Hostel provided its services to female students, by securing safe and distinctive housing for them within the campus of Nisantasi University, as it is always keen on the interests of female students, and works to meet their desires when choosing university housing. The housing for female students of Nisantasi University features:
– Distinctive and clean furniture such as a bed, wardrobe, study library and refrigerator.
– It provides its students with meals during the day provided at intervals, and there is a kitchen to eat and prepare meals whenever they want.
– It is characterized by calmness and tranquility, so as not to distract students.
– There is fast and effective internet throughout the school year.
– There is a gym for female students to practice sports and to spend their free time in.
– The student in the Nisantasi University dormitory can choose who will share the room with her and the number of people as well.
– There are continuous cleaning services during the day, so that the residence remains clean and tidy at all times.
– It is characterized by safety, as it is equipped with external surveillance cameras, and it has a strict security system that ensures the security of female students during their stay.
Nnisantasi University Girl Housing
Turk Hostel always helps students at this stage and when they search for university housing, so it always seeks to provide the best for them, and it works to search for Nisantasi University Girl housing , which is suitable for all students in terms of registration fees, so that they can register in housing with their different financial capabilities and circumstances. . When students find suitable housing, they begin to settle down and feel safe and comfortable, which helps them study better.
How does Turk Hostel help female students find suitable housing for them:
Turk Hostel does its best to ensure that the students have suitable and comfortable housing, in which all their needs are met, so it stays with the students during their search for housing, and guides them to the housing that matches their desires and meets their needs, with the diversity of housing and its differences at the present time, so Turk Hostel attaches great importance in This topic, and works to guide all students during their search for university housing, in which they will stay during their academic year.
For more information about all university dormitories, whether public or private, at Nisantasi University, all you have to do is contact Turk Hostel, which will in turn answer and answer all your questions and inquiries.
WhatsApp: https://wa.me/message/K4JILOO3AFUHA1
(Nisantasi University Housing)
(Nisantasi University Residence)