Housing close to Istanbul Aydin University
Many Arab and foreign students are looking for housing next to Istanbul Aydın University, because the housing of Istanbul Aydin University at the start of the semester may be full, so we provide you with housing close to Istanbul Aydın University, where this private student housing has many advantages in addition to For its strategic location next to public transportation, as well as its appropriate annual and monthly fees.
Aydin University male dormitory :
Istanbul Aydin University has a large campus that includes many different faculties in addition to student housing for students registered at the university, but at the present time the campus does not contain male housing within the university, and this prompted the university to contract with several private housing located in the vicinity of the university.
Loaction the housing close to Aydin University :
The housing is located near Aydın University in the Kucukcekmece district near Istanbul aydınUniversity, and this housing is only 4 minutes walk from the university, in a very lively area surrounded by many Istanbul universities, the area is rich in public transportation and the most important characteristic of the location The residence is close to the metrobus (rapid transit line).
Features of Aydin University private housing :
University housing near Aydin University has many advantages, including:
– housing is clean and quiet.
– Separate and double rooms.
– The housing is equipped with the latest furniture.
– Internet and heating are available.
– Prices are reasonable.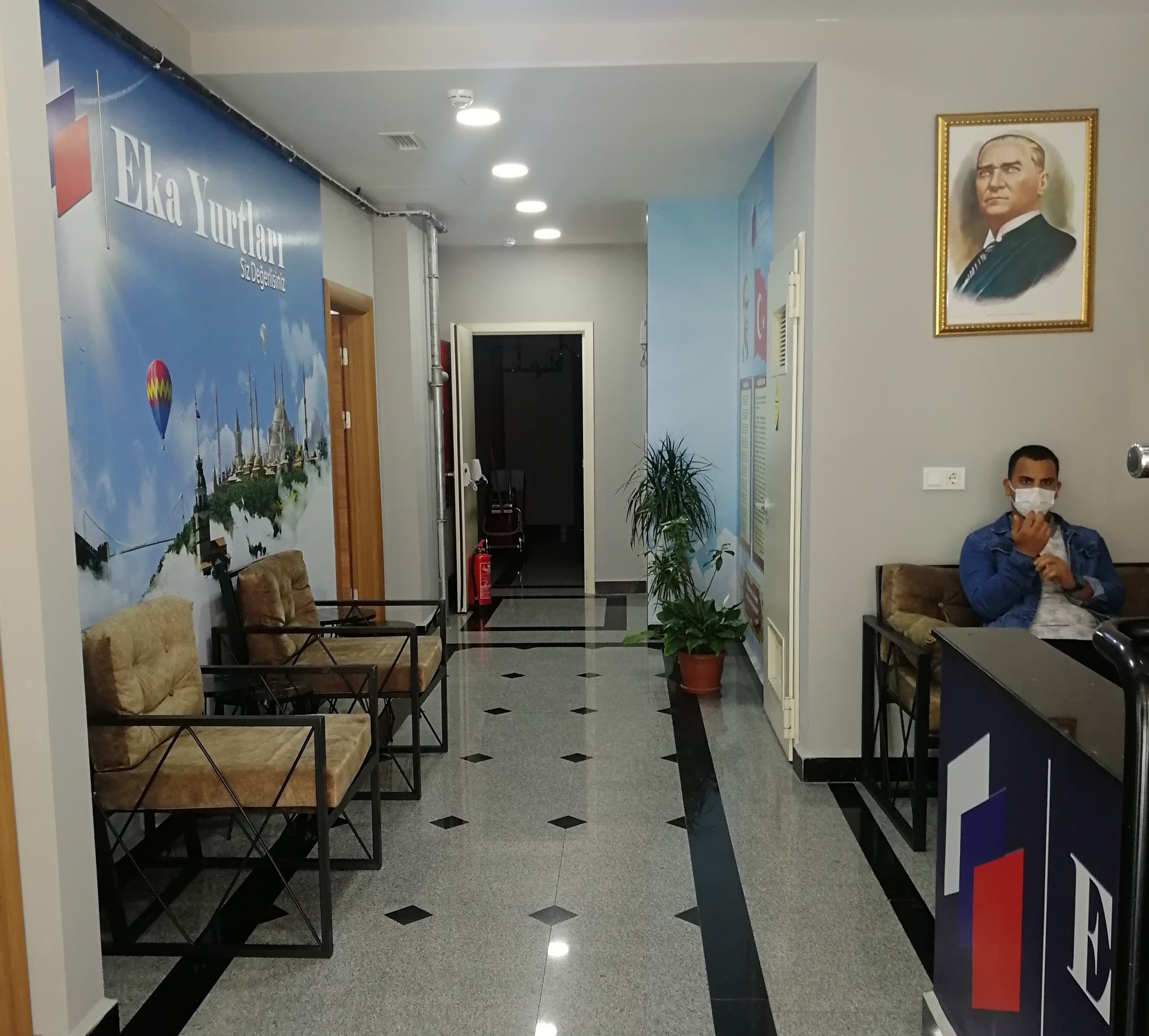 Annual fees for Aydin university housing:
The fees for this private university housing vary according to the following:
– The number of beds in one room.
– The number of people in one room.
– Room space.
To find out about the monthly or annual fees, contact us via WhatsApp:
WhatsApp :  https://wa.me/+905374730589