The Istinye University Dormitory is one of the organized and comfortable university housing, which guarantees students the availability of all the necessary services in order to spend an academic year at the university. The university Dormitory at University is professionally designed to provide all basic services for students.
Istinye University Dormitory located in Istanbul
The university Dormitory is located the university, and there are many residences that belong to the university and they are scattered in more than one area in the city of Istanbul. Istanbul Valley.
Istinye University Dormitory Features
University housing is characterized by the following:
– The housing is fully serviced, from heating to the Internet, to security and safety means.
– There are single rooms and double rooms.
– All rooms and classrooms are clean, comfortable and quiet.
– There are classrooms or halls designated for study.
-The residence is quiet, clean and fully serviced.
Istinye University Dormitory fees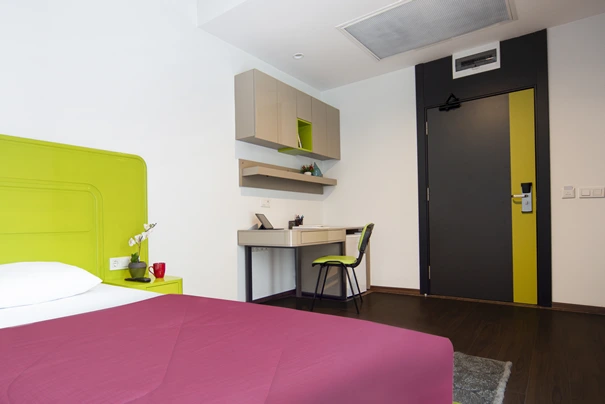 The Istinye University Dormitory fees for the residence's single rooms differ from those in the double rooms. To know the monthly and annual prices. Contact us
WhatsApp : https://wa.me/+905374730589